Welcome to Absolute Mortgages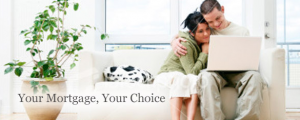 At Absolute Mortgages, we provide our clients with professional mortgage advice. We understand that no two mortgage customers are the same, as everyone's circumstances are different.
Our mortgage advisors are here to help. We believe that you should be able to select a mortgage to match your lifestyle.
So, if you are a first time buyer, looking to invest in property or somewhere in between; we hope that with our straightforward advice, you will find it easy to choose your own mortgage, while making your money stretch further.
We will help you make the right choice, while providing you with professional advice through the mortgage process. We will also recommend the type of mortgage that is exactly right for you.
Disclosure Information
Absolute Mortgages Ltd. is remunerated by commission and other payments from product providers and lenders on the completion of business. You may choose to pay in full for our services by means of a fee. See our Terms of Business for more details.